Posted 01/07/15
By Koray Hussein
---
I was never in much of a hurry to try out Vapiano. I pass the one on the South Bank on an almost daily basis and I spend so much time in Fitzrovia and Soho that I could practically walk you to each of the branches doorsteps with my eyes closed… but I've never once been tempted to visit one and I have no idea why. Maybe it's because (haha) I thought there were a lot more branches of the establishment and figured it was a chain.
… But I did eventually go, and man am I glad I did.
Right off the bat, I was pleasantly surprised with the interior of the Vapiano on Wardour Street. It was much larger than I had initially expected with large, sprawling tables at the front with the kitchen and counters taking up the entire back wall with extra seating and a bar downstairs.
Upon entering and speaking to the staff at the front desk, you're handed a "key card" which stores whatever you've ordered so that paying is just a matter of handing the card over to the member of staff at the front of the restaurant and then paying whatever amount pops up on the till. It's an easy enough concept to grasp, and I did get the urge to say "mutlipass!" when I presented the card at the counter but… I like having an actual server as I often like to ask about the menu and see what they'd recommend. It's a very small gripe but it's a gripe nonetheless.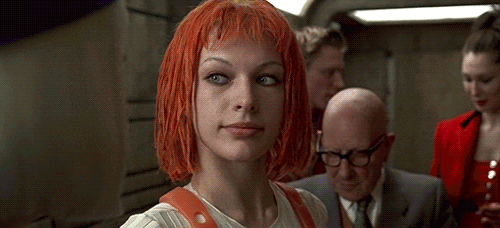 You can however ask the chef when ordering at the back counter but it doesn't take long before queues being to form. You see, there are quite a few counters to order at, but there are a hell of a lot more tables and every time you order pasta, the chef's at Vapiano freshly cook it right there in front of you.
This may sound like the makings of queuing hell but in reality, as long as nobody takes the piss, it not only works, but is a massive positive. Not only do you have the peace of mind knowing exactly what goes into your food but you also have the added bonus of being able to ask for "a little more cheese" (or whatever slight alteration to the meal you fancy) without any fuss… well, as long as you don't have an inpatient arsehole standing behind you (thankfully I did not). Once everything is done though, you're handed your pasta to take back to your table.
Ordering pizza though is a much more "normal" affair and just requires you to place an order at the counter before being handed one of the buzzers (like at ICCo) and returning to your table; you wait a little while, the buzzer goes off and you return to the counter to collect.
With the two ordering styles, it's only natural that if you're getting a pasta dish whilst whoever you're eating with orders a pizza then prepare to either watch your food get cold whilst you wait for their food or eat your pasta whilst your friend/partner/date/inflatable friend stares at you with hungry eyes. We avoided both less than ideal situations and just decided to split the entire meal so ended up treating our Pomodoro as a joint starter and each had half of the Salame pizza as our mains.
The Pomodoro is actually the perfect pasta dish to treat as a starter too as it's a relatively simple (yet tasty) tomato sauce mixed in with your choice of pasta (we asked the chef to decide) cooked in a richer than I was initially expecting tomato sauce and onions (we also got some grated cheese cooked in too).
From the first bite you can really tell that these guys care about their food as it was of such a high quality. The pasta may have been ever so slightly undercooked (at least to me) but really, I'm just grasping at straws here because I really enjoyed this dish. The only place that I can think of that does sauce better would be Attilio in Farringdon, and even then they were let down by the quality of the meatballs.
It would, however,  take me a ridiculously long time to think of a complaint about the Salame pizza, as it was bloody gorgeous. The meat was juicy and substantial without being oily or heavy and really matched the Pomodoro perfectly. The pizza didn't suffer from a lack of cheese either (something a lot of places have started skimping on) and together with the authentic style base, really drove home the fact that you're eating an Italian pizza and not an American style slice.
All in all, the only complaint I can muster from my visit to Vapiano is that the pasta dish I ordered (the plainest pasta dish on the menu) could be considered too plain… That's it. That's all I got. And that's not me being picky. That's a testament to how much I enjoyed the food here.
Get down there. Get down there and don't forget to order the Salame.
Map: